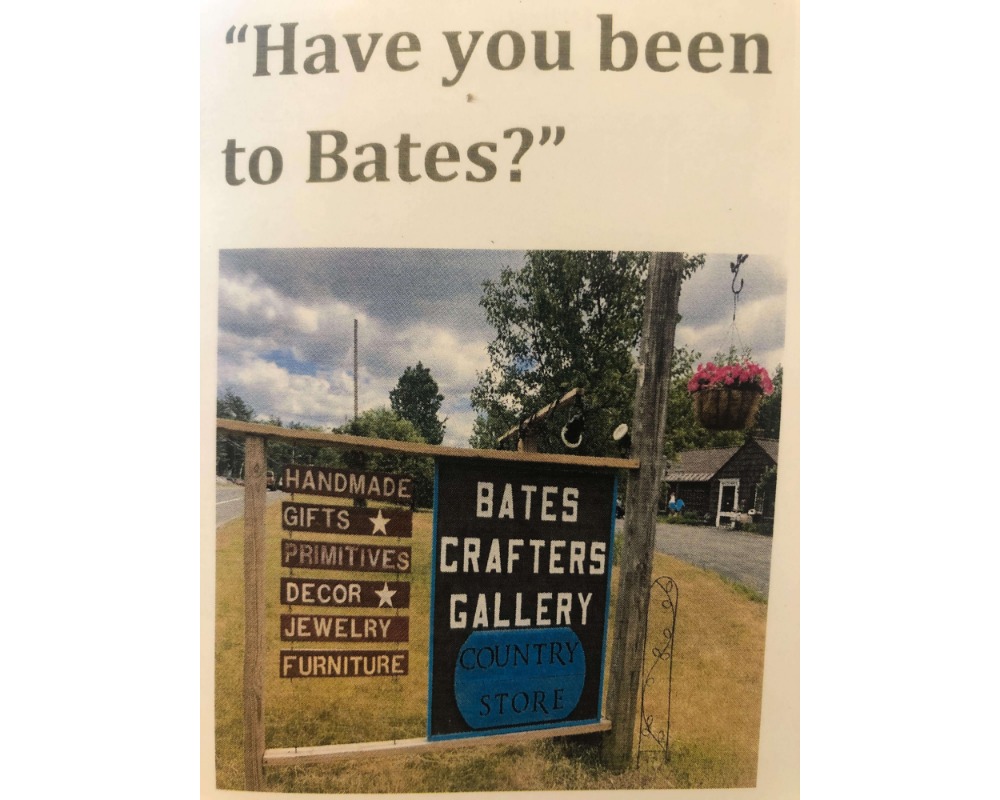 Bates Crafters Gallery
June-ish 2018
Mike: "we should open a store and sell items we make"
Fran: "we don't make enough stuff to fill a store, let's reach out to other people"
August 4th, 2018 we opened Bates Crafters Gallery. At the time we had maybe 40 crafters in one room, which quickly turned into two rooms, and by December, three rooms. In January, our neighbors moved out and we expand it to over 3000 sq ft. Finally in January 2020 we moved next-door. Our store now boasts beautiful floral grounds, cathedral ceilings and the quaint look we had been looking forward to settle down. Though we stayed mostly handmade and have almost 100 local crafters we have since added gift and novelty items.
Current Hours
Thursday: 2pm-6pm
Friday: 10am-6pm
Saturday: 10am-4pm
Sunday: 10am-4pm
Our hours do occasionally fluctuate with the seasons so please check our Facebook page for most up to date hours. 
During nice weather we have a mini flea market out front 9-2ish.
Contact Information
80, New Athol Road, Orange, Franklin County, Massachusetts, 01364, United States